International Mural Festival Curated by Made Fresh Crew In Partnership with Sea Walls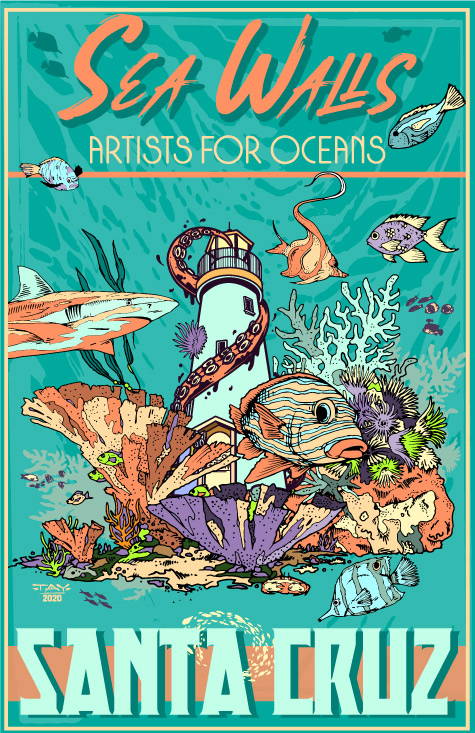 We are excited to host the first Sea Walls: Artists for Oceans project to take place in Santa Cruz, California. In June of 2020, our team of international and locals artists will gather in Santa Cruz for ten days to create a series of locally relevant public artworks to help spur environmental activism, while beautifying the town's streetscape. Sea Walls Santa Cruz will be the most significant urban beautification project in Santa Cruz history.

Patagonia Worn wear art auction Fundraiser
Fund Raiser for Sea Walls
Made Fresh Crew held a fundraiser art show for the Sea Walls Santa Cruz mural festival in conjunction with Patagonia Santa Cruz.