International Mural Festival Curated by Made Fresh Crew In Partnership with Sea Walls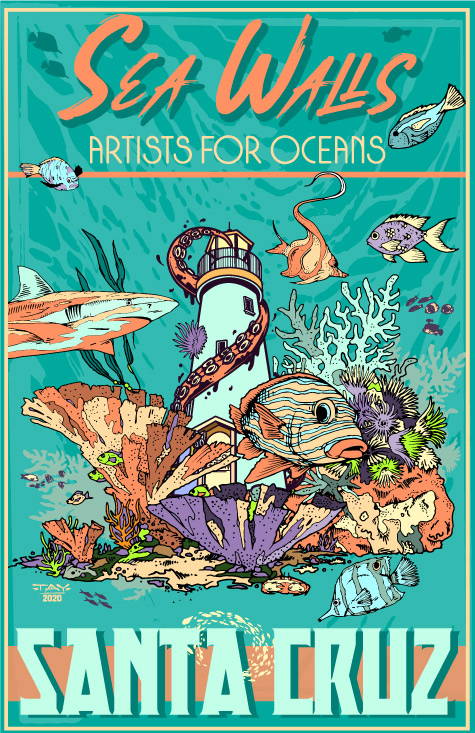 PangeaSeed Foundation's global Sea Walls: Artists for Oceans program created 20 ocean conservation-themed murals in Santa Cruz. Completed in a week with over 25 artists from a mix of Santa Cruz, California, and nationally.
From finding and securing sites, to curating the elite crew of muralists, to securing city approval and funding, this project was years in the making.
The mission is to empower individuals and communities to create meaningful environmental change for the oceans by raising public awareness of critical environmental issues through science, education, and artivism.
The large-scale artworks speak to locally relevant, pressing marine environmental issues such as plastic pollution, ocean acidification, warming seas, local biodiversity loss, environmental justice, and more.
In alignment with the sustainable mission of this project, the murals will be painted with Smog Armor, a new non-toxic paint that absorbs carbon. This will be the first Sea Walls event on the West Coast incorporating this new eco-friendly and Green Wise-certified technology.