Taylor Reinhold was born and raised in Santa Cruz, California. In 2009, Tay founded Made Fresh Crew, a collective of artisans ranging in talents from pottery, glass blowing, videography, painting and jewelry making. Since then he has worked to promote creativity amongst the youth through artistic community outreach projects. He has organized and led workshops in multiple non-profit organizations including Youth Now, Mariposa Arts, and the Santa Cruz Museum of Art and History.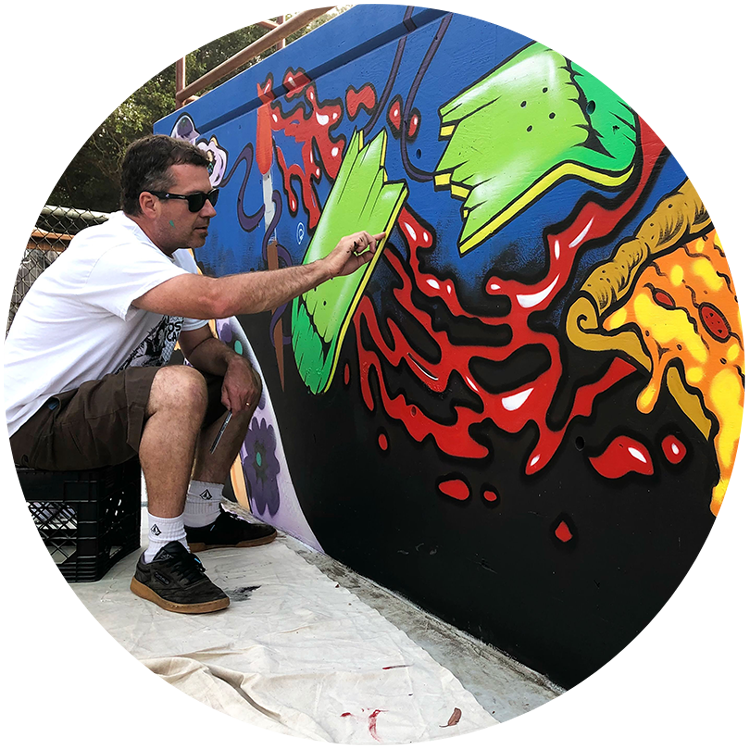 Born and raised in Santa Cruz Jimbo's art is know around the world. Following after his father Jim Phillips known for the iconic artwork for Santa Cruz Kateboards in the 70's and 80's including the Screaming Hand logo, Jimbo has made a name for himself in the art industry and beyond. Starting early doing work in the skateboard industry Jimbo has worked with other major brands such as Toyota, Nike, Snickers, Volcom, and many more.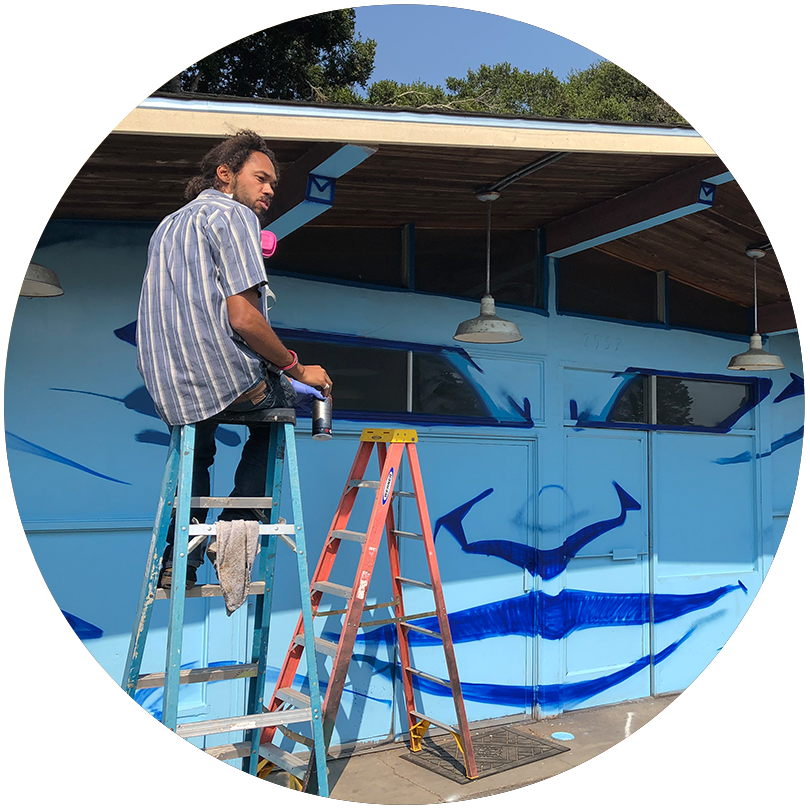 Elijah Pfotenhauer's works have been shown at a variety of galleries, with murals across California as well as in Europe and Asia. He believes that through the Arts, the public can actively participate in the transformation of society. Through the creation of public works, the community can take pride in the area and engage in prevalent social issues. Elijah also believes that art is a tool to unite people across lines of age, race, gender and socio-economic background.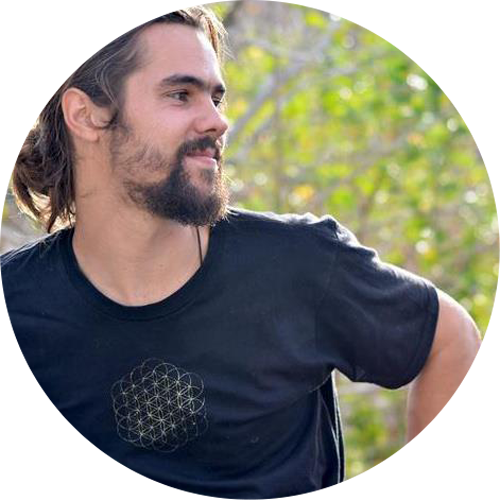 Ceramic artist Jasper Marino carving a one-of-a-kind mug in his studio in midtown Santa Cruz. Marino's unique surface patterns are equally inspired by graffiti arts and his time spent studying hand-lettering with Carl Rohrs at Cabrillo College. The patterns are improvised, with no prior sketching, carved into a semi-dry porcelain slip surface to reveal the darker stoneware clay beneath.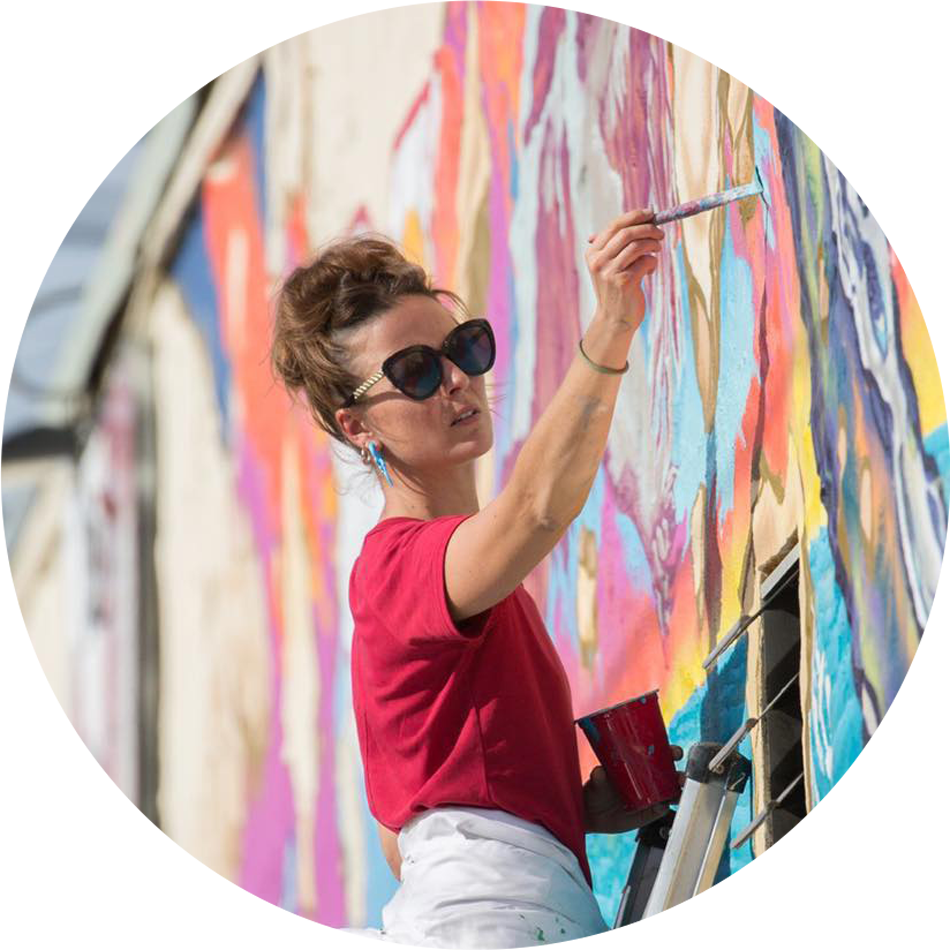 Erika was born and raised in south county, leaving for the east coast to earn a BFA at Boston University's College of Fine Arts, and now works locally in set/stage design, portraiture, and public art. Her influences include comic books, the Renaissance & Romantic art periods, visionary art, graffiti, and her fellow creatives. She collaborated on the Fresh Walls Project - Clean Oceans Mural on Mission St. in Santa Cruz and the Day's Market Liquor & Deli Mural in Seabright. Her favorite medium is oil paint, but she is always seeking new approaches and ambitions.
Tombala is a potter who creates decorative functional ceramics for everyday use. Growing up in Santa Cruz and finding his passion in clay through the Cabrillo College Ceramics Department, where he studied under the guidance of teachers such as Kathryn Mcbride, Sam Clarkson, and Silvia Rios. "Pottery is a living tradition, I have learned so much from all my teachers and peers, both in and out of clay work, for this I am eternally grateful. Naturally, I have been influenced by all world ceramics that I've seen, with my focus lately landing on tea wares among other functional vessels." You can find the Pottery mafia set up on Sun/Wed. at Santa Cruz farmers market.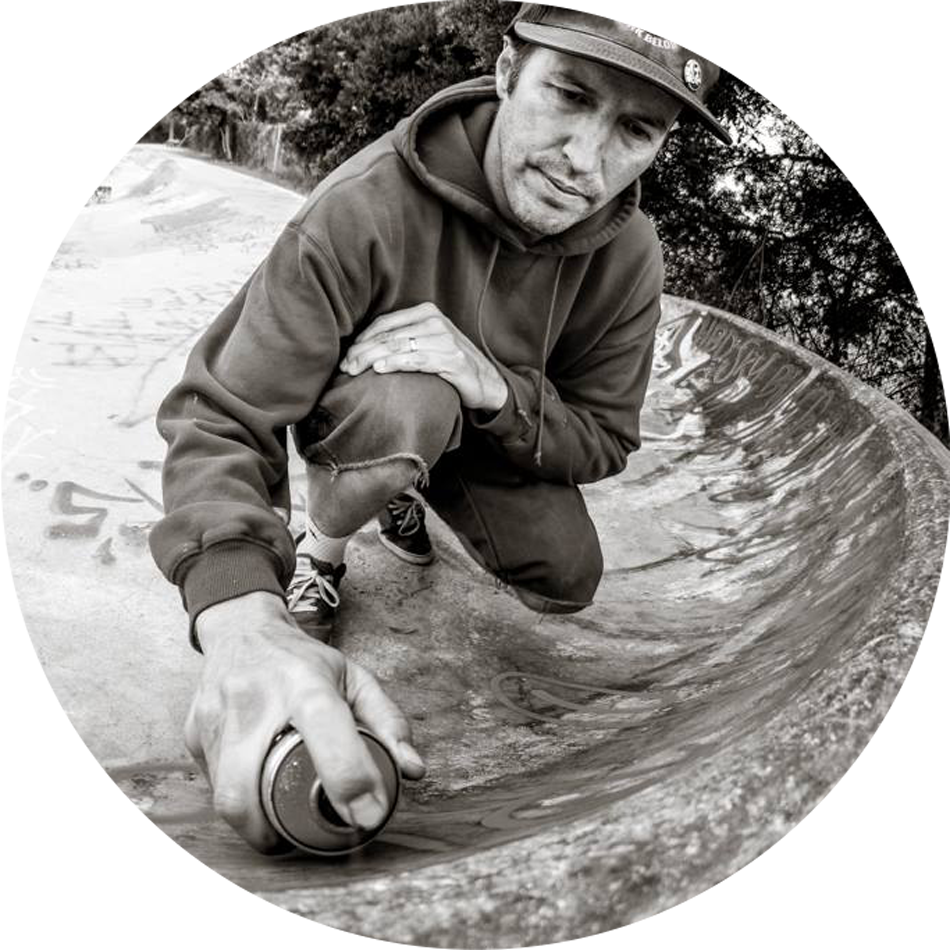 Scotty is know for his abstract paintings and mural work. Growing up in Santa Cruz he has always been inspired by Surfboard and Skateboard graphics and has been able to define his own style through color and paint exploration. Check out his work at ideasforwalls.com linked above.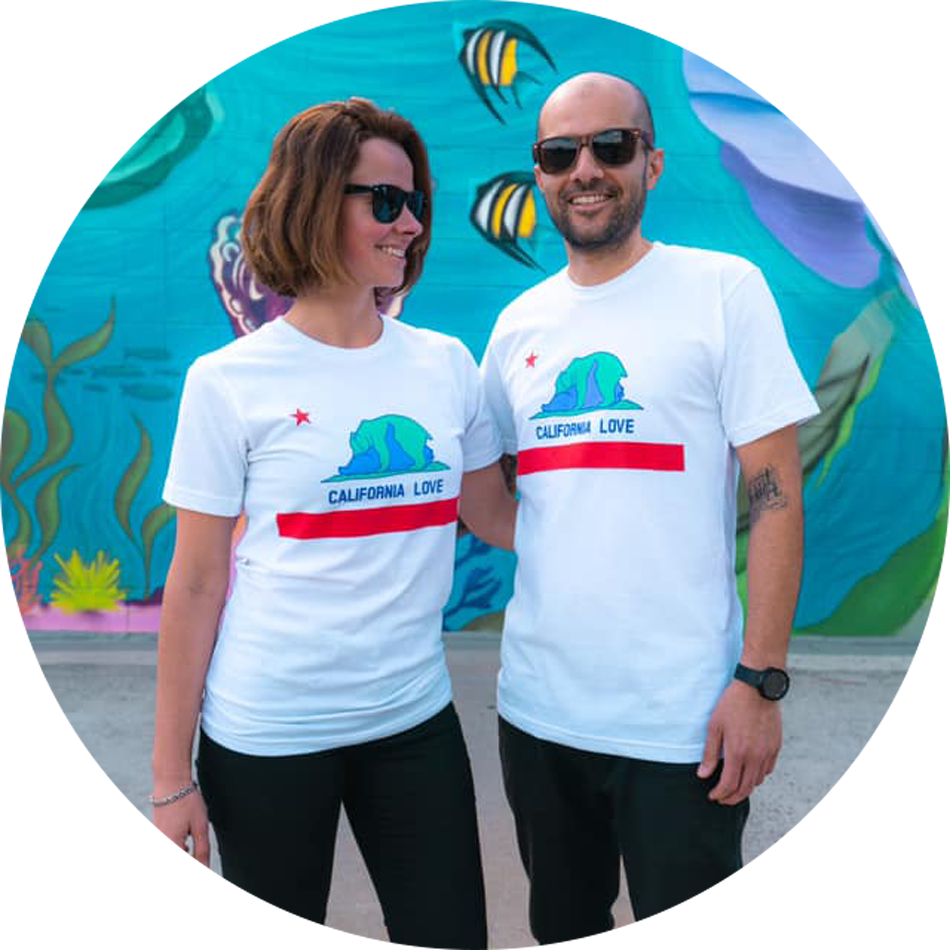 BellaPhame is a husband-and-wife art collective. Bella is from Rio de Janeiro, Brazil and Phame is from Brooklyn, NY. Coming from different backgrounds, they began to merge their styles and varied influences by building a new body of work that includes murals, colleges, and screen printing.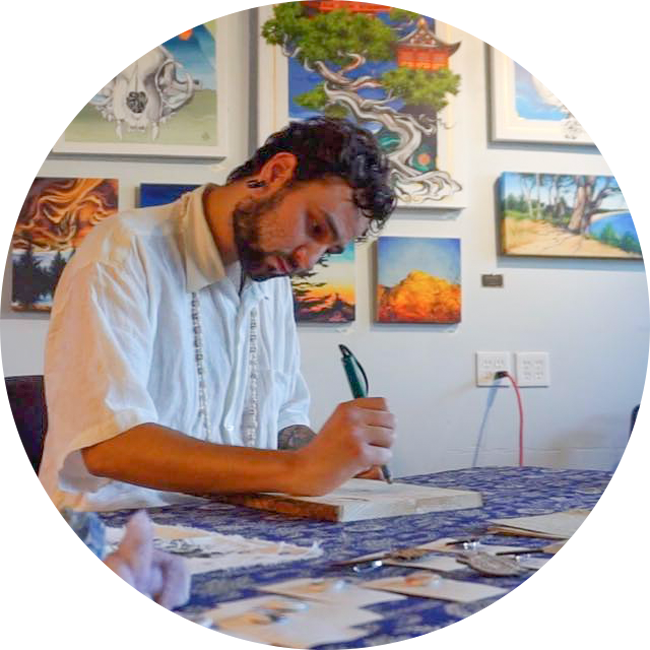 Art is my catalyst for connecting with the people who relate most to my inner self.Growing up in Los Angeles, Ca, inspiration has met me through many unique art forms such as graffiti, tattoos, Hip hop , punk & skateboard culture. When I moved to Santa Cruz I quickly fell in love with nature and the surrounding beauty. I became deeply moved by man's relationship to nature and I attempt to symbolize that mystery through my work. I'm recognized for my close attention to detail, fine lines, symbolism, and use of variety of mediums.I currently reside in Santa Cruz, Ca, making art by the seaside.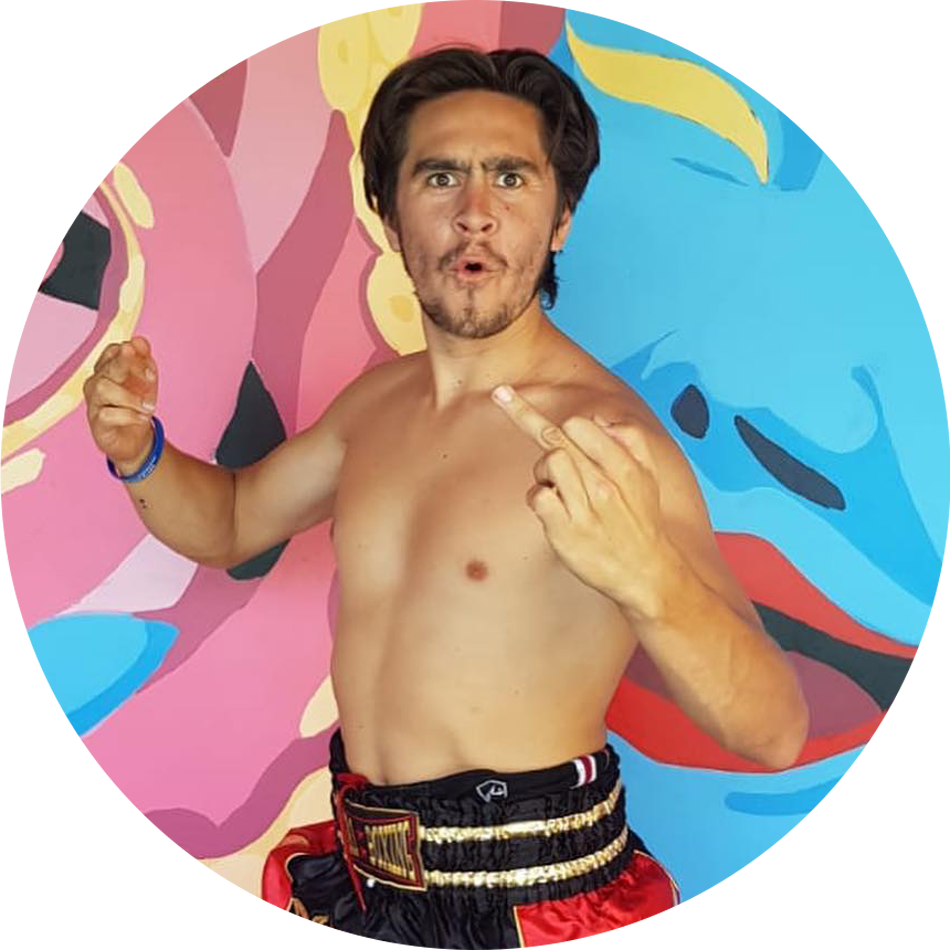 I have made art my entire life, but my artistic career started at 16 when I started working with 5 Feet From The Moon, a metal and concrete artist studio in Santa Cruz California. I learned basic welding and metalworking skills, as well as large scale concrete casting. I worked with this studio on and off for six years as I began studying Ceramic sculpture at San Francisco State University. I fell in love with ceramics because the material is so ancient and so human, but I wanted to learn how to work with it on a larger scale. I eventually met a potter named Mattie Leads who makes large scale pottery and incorporates it into the architecture of buildings. Working with Mattie helped me to increase the scale of my ceramics and has changed the way that I seek to incorporate ceramics into the environment.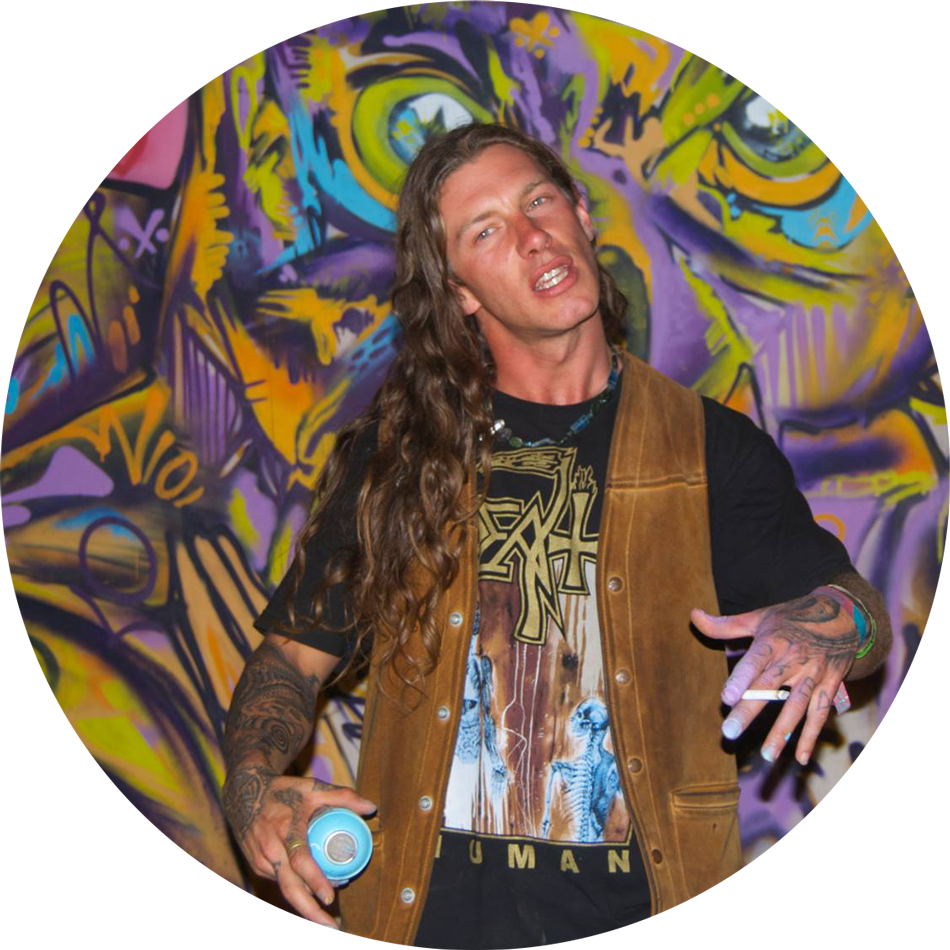 AKA Sender is a seasoned festival artist and muralist that pushes the limit with exciting new radical installations. He's been in the local music scene for over 10 years and now he is blending art with multiple genres of music including Mondo Chaga Rock N' Roll. Throughout his orbits, Sender stands for encouraging people to express their own authentic creativity.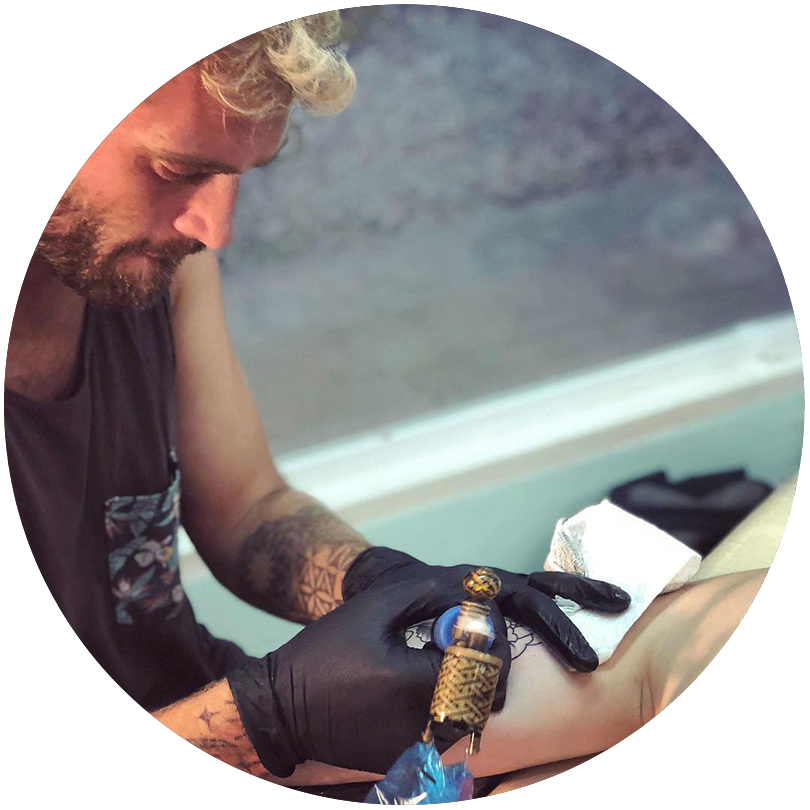 Smiley is a nomadic tattooist papi and seasonal resident artist at MFC headquarters. Though he prefers to tattoo people from his air conditioned jungle lair in Costa Rica. He makes periodic appearances with his family every summer to forage gringo dollars and get extra spicy. Smiley also provides the MFC tropical home away from home anytime a crew member needs to escape a pandemic or whatnot. Plus he can paint a kitty on your face.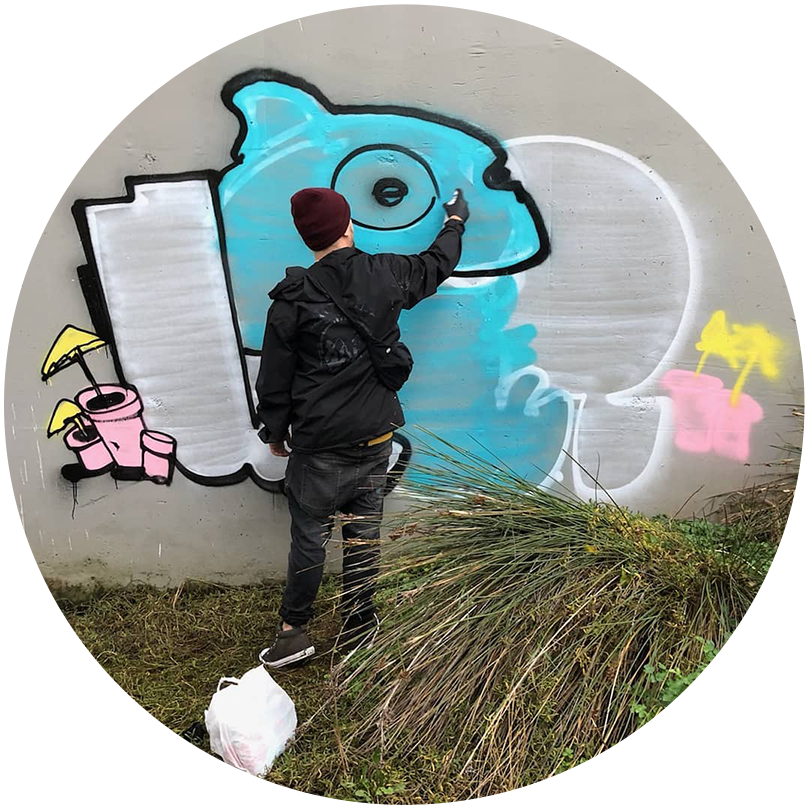 Uter is a New Orleans based graffiti artist and muralist from Charles Crew. Uter prefers to get a couple of dollar spray cans instead of fancy cans, and using old buff paint he finds or is given, he likes his work to be about content and not about ultra clean or traditional graffiti. He prefers abandon buildings to legal walls, and tunnels to main streets. Uter's letter style is incredible. It's three-dimensional, it's crisp. Uter is a character and letter combination, and his characters are those haggard-looking bunnies.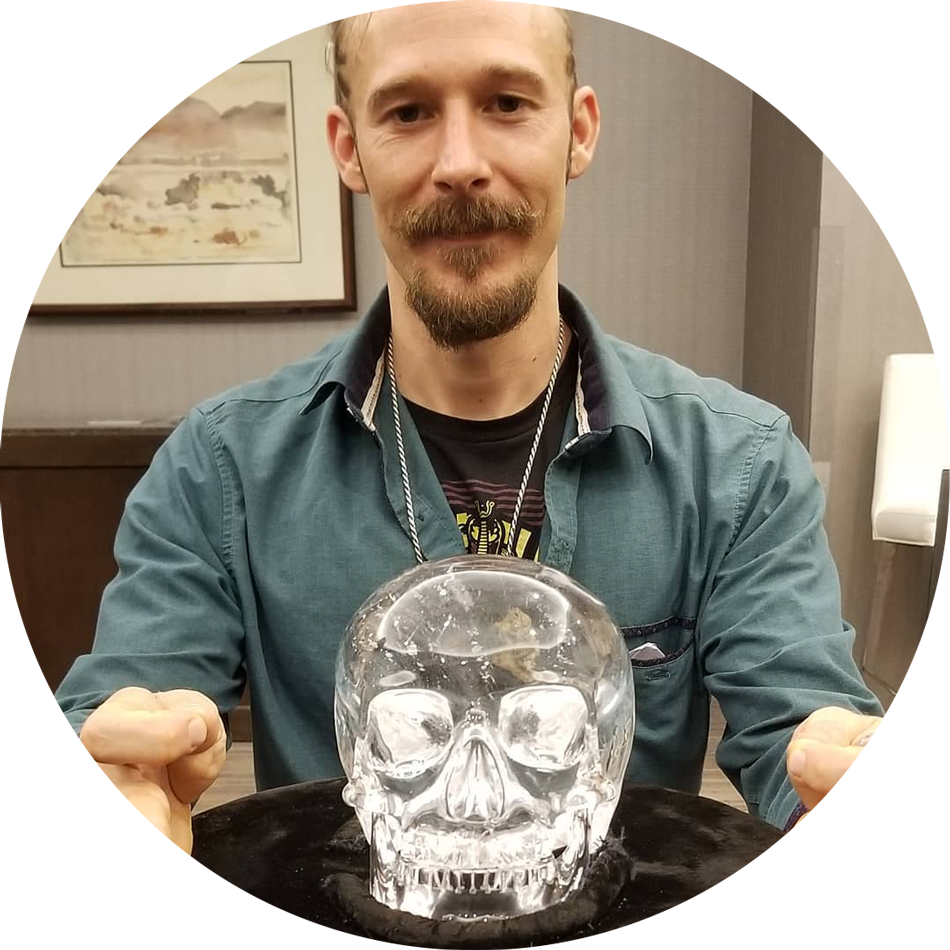 Ruler is the mover of objects and holder of medicine his razor-sharp style can be found on trains, walls and stones. His divine message channels sacred symbols and fuels his power to connect people with crystals and their akashic records. His letters represent hieroglyphs of the modern-day fused from Egyptian and Aztek pyramids. Through his work with gemstones, he is able to access the collective consciousness through visual interpretation and his power to heal.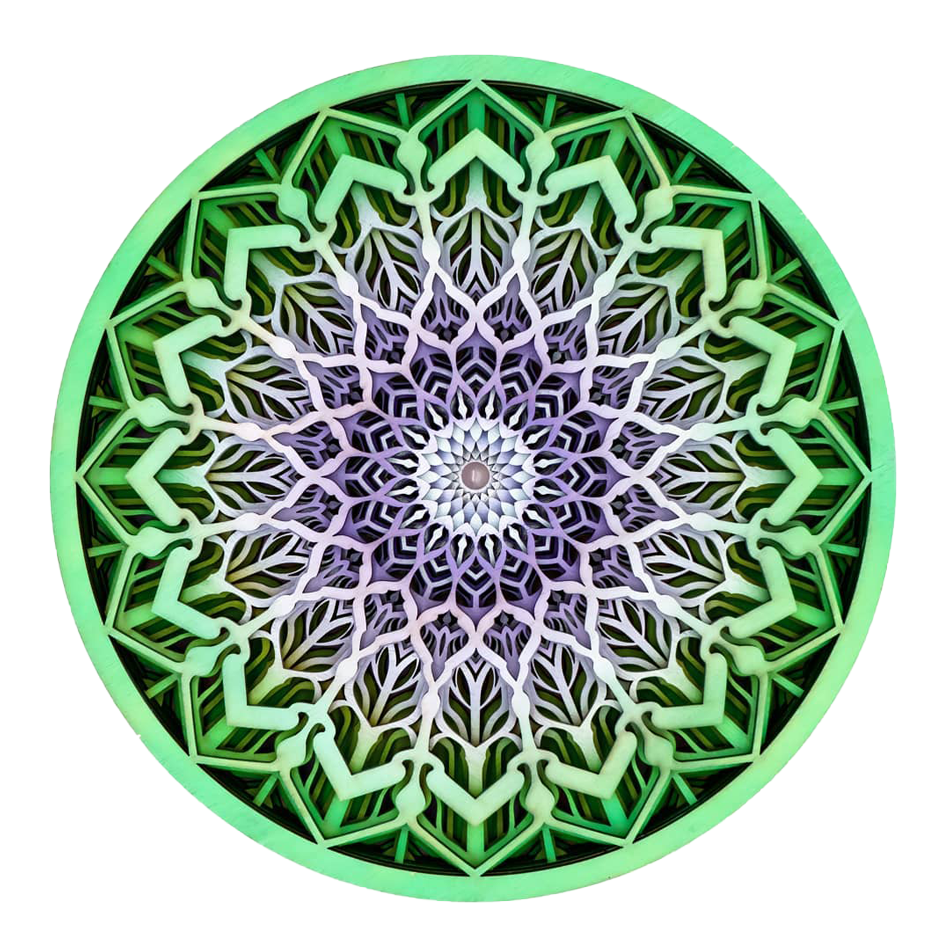 Adrian Rasmussen - Born into the creative eclectic Santa Cruz, Adrian Rasmussen (Technician of the Sacred) uses art to explore awareness and tap into our creative nature. He explores the role technology plays in our lives and sees it was one of the gifts of this time. Through his art he examines how to balance the gifts of technology with the creative spirit found only in the human element. Though his work is inspired by ancient tales, symbols, and understandings; he uses the truth found within throughout his art. Beyond the imagery, he shares a resonance which is felt rather than understood.

EON75 moved to Europe in the fall of 2001 and studied architecture at the Dessau Institute of Architecture where he received his masters. While in Europe he painted in 6 countries and showed artwork in galleries in 4 countries. After coming back to the U.S.A. he has been very busy. Currently living in San Francisco his work has been published internationally and nationally. EON75 has also produced murals for the city of San Francisco and known muralist documentarian Jim Prigoff. He also has painted at many festivals and live venues in San Francisco, Florida, Miami, and New York City.